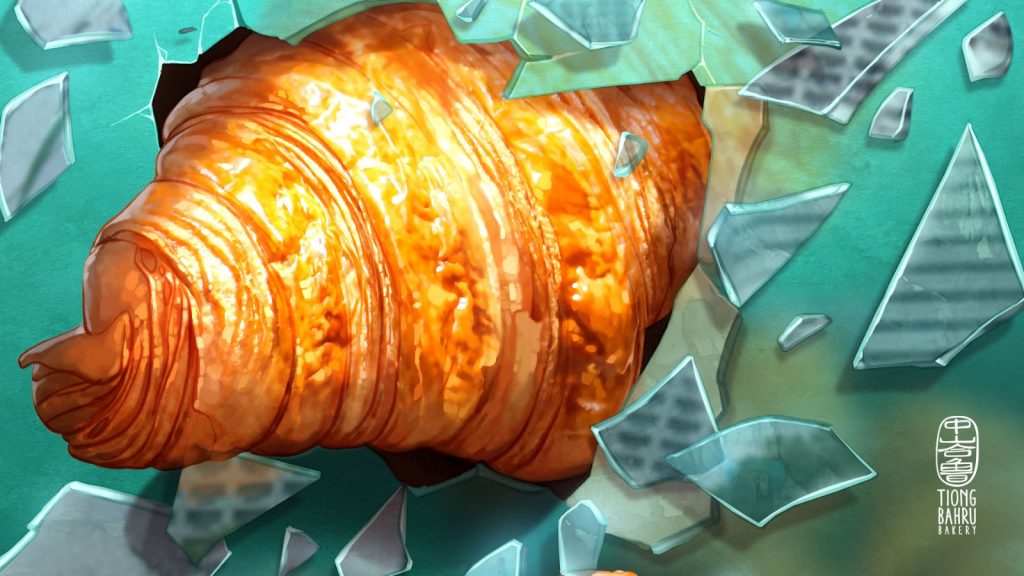 When we say the biggest, we mean it literally. After all, what's a 10th anniversary celebration without being a little extra?
Pop over to Raffles City Singapore for a supersized TBB experience, with interactive activities that's fun for everyone! If you've ever wished for a larger than life-sized version of our iconic croissant, we've made your dream come true with the help of local artist, Ben Qwek. (Warning: they may look mighty real, but are non-edible.) Reminisce your first, favourite, or most cherished moment at TBB, and share your memories with us by scribbling away on our wall of milestones. If you'd like to profess your love in a more low-key manner, we've got pen, paper, and mailboxes at the ready.
We know that staring at giant foods can probably make you feel hungry, so we've got you covered. Redeem a free croissant and coffee when you visit us*, and stand to win a bunch of exciting prizes as you see, feel, and nosh!
Venue: Raffles City Singapore (outdoors, along Stamford Street)
Date: 27 May – 12 Jun 2022
Time: 8am – 9pm daily
*Limited redemption of 1 croissant and 1 coffee (cold brew) is valid for 1 person per day only, following specific time slots. While stocks last.