Celebrating Neighbourhoods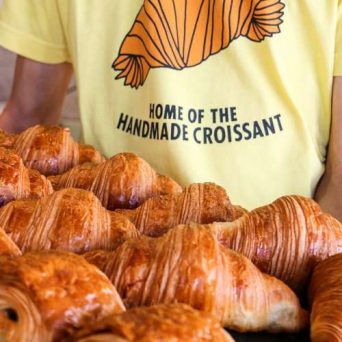 Nothing beats kickstarting your mornings with a buttery, flaky croissant. Visit any TBB for your croissant fix, or simply order breakfast from the comfort of your home or office to start your day right!
Juicy fried chicken larger than the toasty hamburger buns they're between, with an Asian twist of shredded purple cabbage in gochujang aioli and crunchy red onion & Tsukemono cucumber. Available at TBB Raffles City only.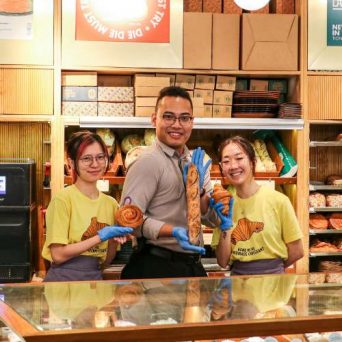 If you've always wanted to venture into the buttery, flaky realm; kept company by a band of fun-loving people who seriously love what they do, your next adventure could start with us. Whether you want to be a baking warrior or a service aficionado—we've got a neat range of positions open to best suit your needs.
Baking daily at these locations